A New JTCVC Tradition
Last night, a new Corps tradition was launched at Ceremonial Divisions that we are very excited to share with you.
As part of the final parade process where our graduating cadets are acknowledged for their contributions to the Corps, they will now be receiving a Cornwell Challenge Coin on behalf of the JTCVC Alumni, as well as being formally welcomed into the Alumni.
John Jamieson, Chair of the Cornwell Branch Alumni Committee, made the Challenge Coin presentations to 5 former cadets last night at HMCS Chippawa as part of the sunset ceremony. Our newest Alumni members are Gabby Taylor, Anetta Los, Raizel Millet, Isaac Anderson, and Jericho Junsay. Welcome to the next stage of your JTCVC experience, and congratulations on being a part of such a great legacy of leadership and learning!
Leaving the cadet phase of your involvement with JTCVC behind can feel like the end of an incredible journey, but it doesn't have to be. Our intent is to ensure each former cadet is encouraged to become an active member of the Alumni, where they can bring a fresh perspective and new ideas to help keep the Alumni flourishing for years to come. Joining the Cornwell Branch is an excellent way to give something back to future generations of cadets, and to keep a meaningful connection to the Corps that truly made us all shipmates for life.
For any JTCVC Alumni who do not yet have their Challenge Coin, they will be available at our upcoming Beer Tasting events happening on February 17th and 24th. For those alumni who are not in the near vicinity of Winnipeg, you can also access an order form on our website to request your Challenge Coin. We anticipate that all our alumni will want to have their own piece of the Cornwell Corps in advance of our 100th anniversary, so be sure to get yours while you still can.
Please see our website for more information - http://jtcvcalumni.ca.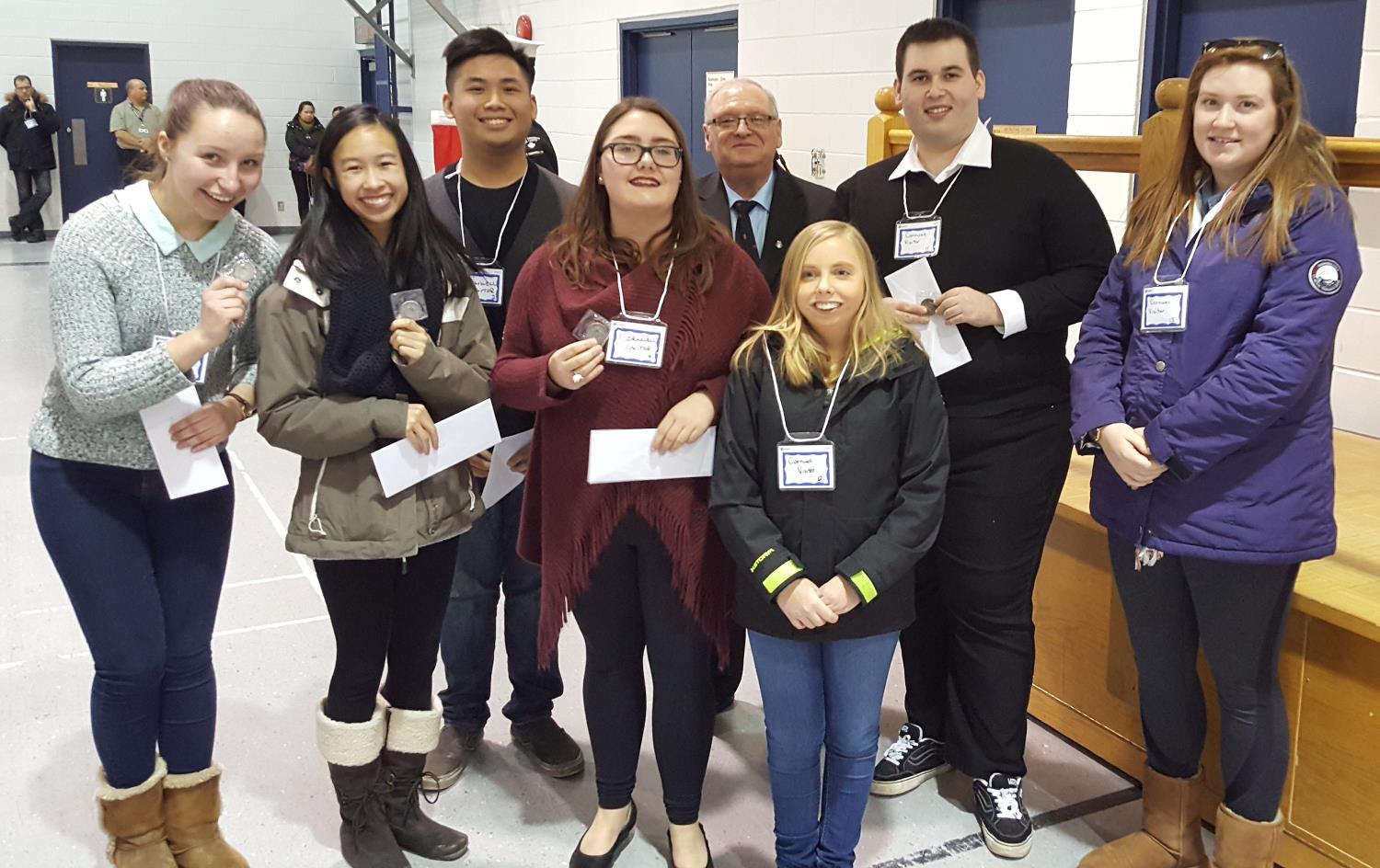 Challenge Coin Presentation on parade deck of HMCS Chippawa, February 2, 2017.
Back: Jericho Junsay, John Jamieson, Isaac Anderson, Sarah Drake.
Front: Anetta Los, Raizel Millet, Gabby Taylor, Amanda Bernat.
Missing: Michael Black.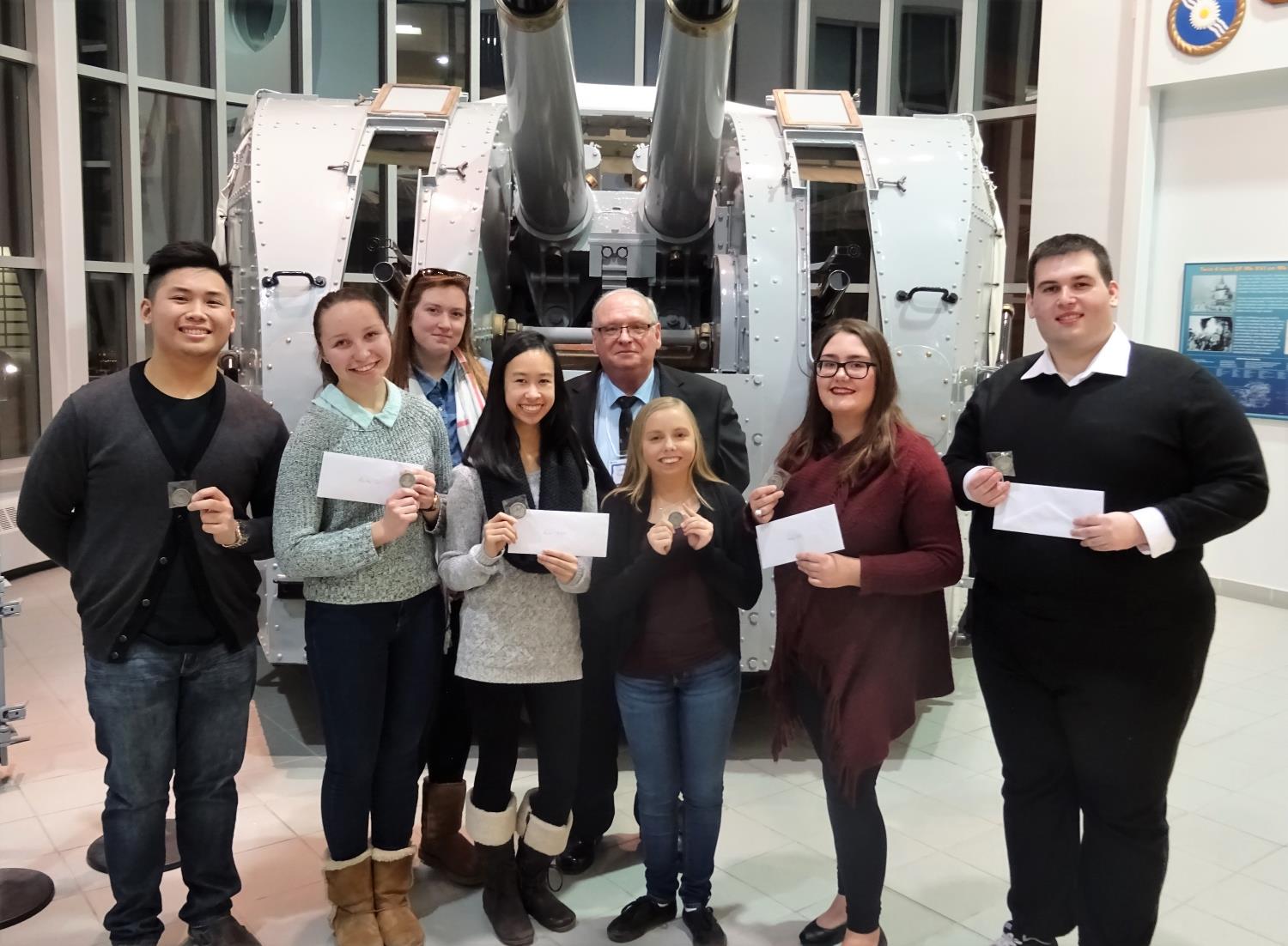 Challenge Coin Recipients on Quarterdeck of HMCS Chippawa, February 2, 2017.
Back: Sarah Drake, John Jamieson.
Front: Jericho Junsay, Anetta Los, Raizel Millet, Amanda Bernat, Gabby Taylor, Isaac Anderson.