Corps Badge Painting Raffle
The Alumni are raffling off a painting of the corps badge (see picture of the painting below). This is a smaller version of the badge painting that was presented to the Corps on May 4, 2017 (see New JTCVC Corps Badge Painting Unveiled) and which hangs on the parade deck of HMCS Chippawa. Andrew Huhn, the artist (andrewsPaintingStudio.ca), has donated a 9-inch by 12-inch replica painting of the corps badge to be raffled off; proceeds going toward the Cornwell (Winnipeg) Branch.
Tickets cost just $5 each, and can be purchased at the Canteen (during the cadet year), or from John Jamieson or Phillip Bingham by emailing: alumniTeam@jtcvcAlumni.ca. The draw will be held during the RCSCC John Travers Cornwell VC Centennial Weekend, May 28-31, 2020.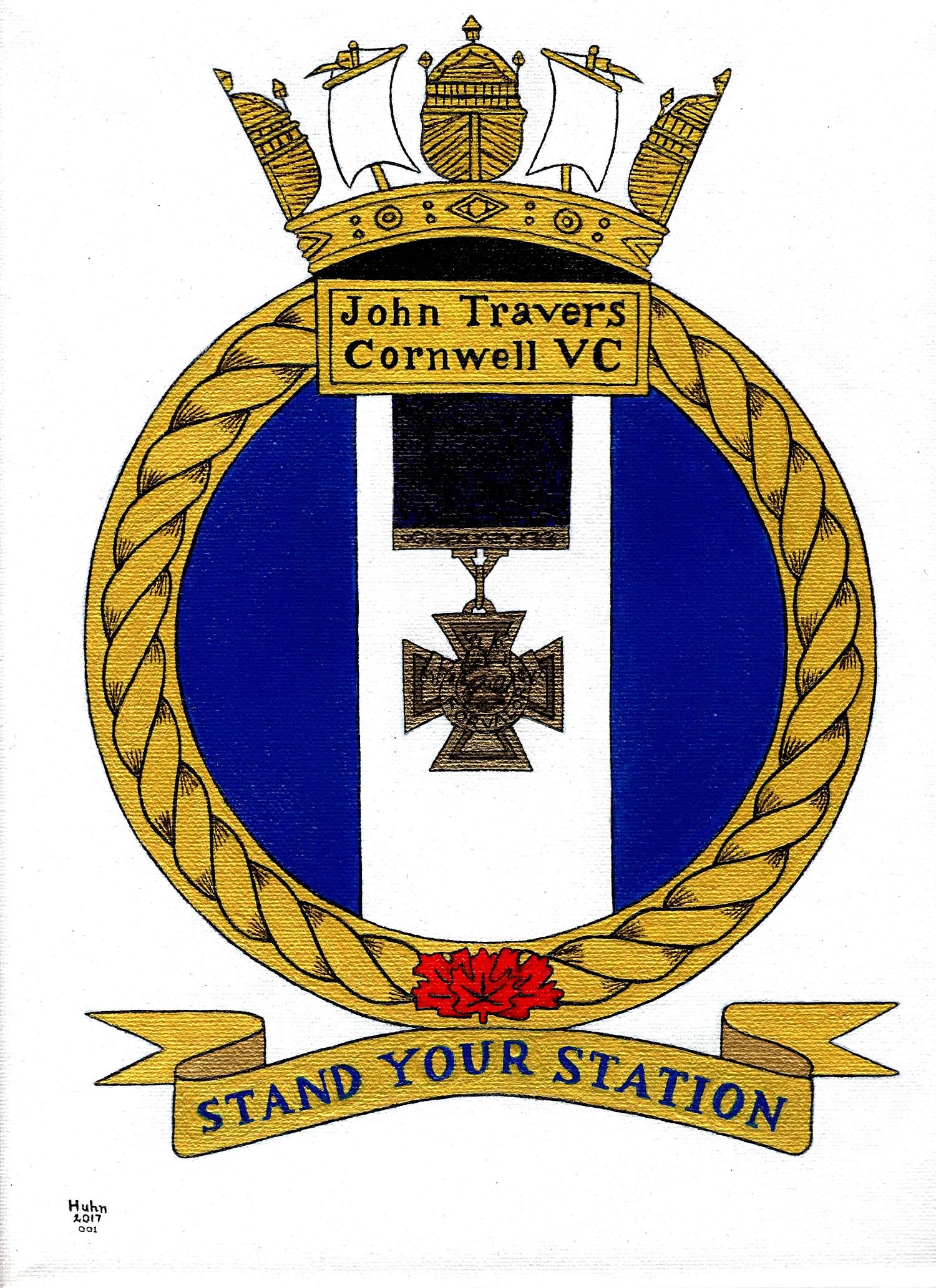 9-inch by 12-inch Corps badge painting (serial number 001)