The Second Fifty Years
A Continued History of R.C.S.C.C. John Travers Cornwell VC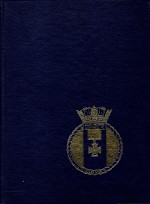 The Anniversary Steering Committee would like to produce a history book that would cover the second fifty years of the Royal Canadian Sea Cadet Corps John Travers Cornwell, VC. This would be a companion book to the one produced in 1972, which covered the first fifty years of the Corps.
But, for this book to become a reality, we need the participation of past officers and cadets. We need you to send your stories and pictures into the Alumni website so we can compile a book everyone will be proud to own.
Our plan is to combine everyone's stories and pictures into a hardcover book, similar to the 50th anniversary book, which would also include articles and pictures from the 100th anniversary celebration. The book would be available for presale during the anniversary celebrations and then be mailed out in the latter part of 2020.
So, let's see if we can make this a reality! Send in your stories and pictures now and we'll post some of them on the website right away for others to enjoy and then we'll combine as many as possible into a fabulous book that will be cherished by JTC VC alumni until the next big celebration in 2070!
Stand your station,
Anniversary Steering Committee