Pictures from the 1960s
Submitted by: Michael Lowthian (1960-1965)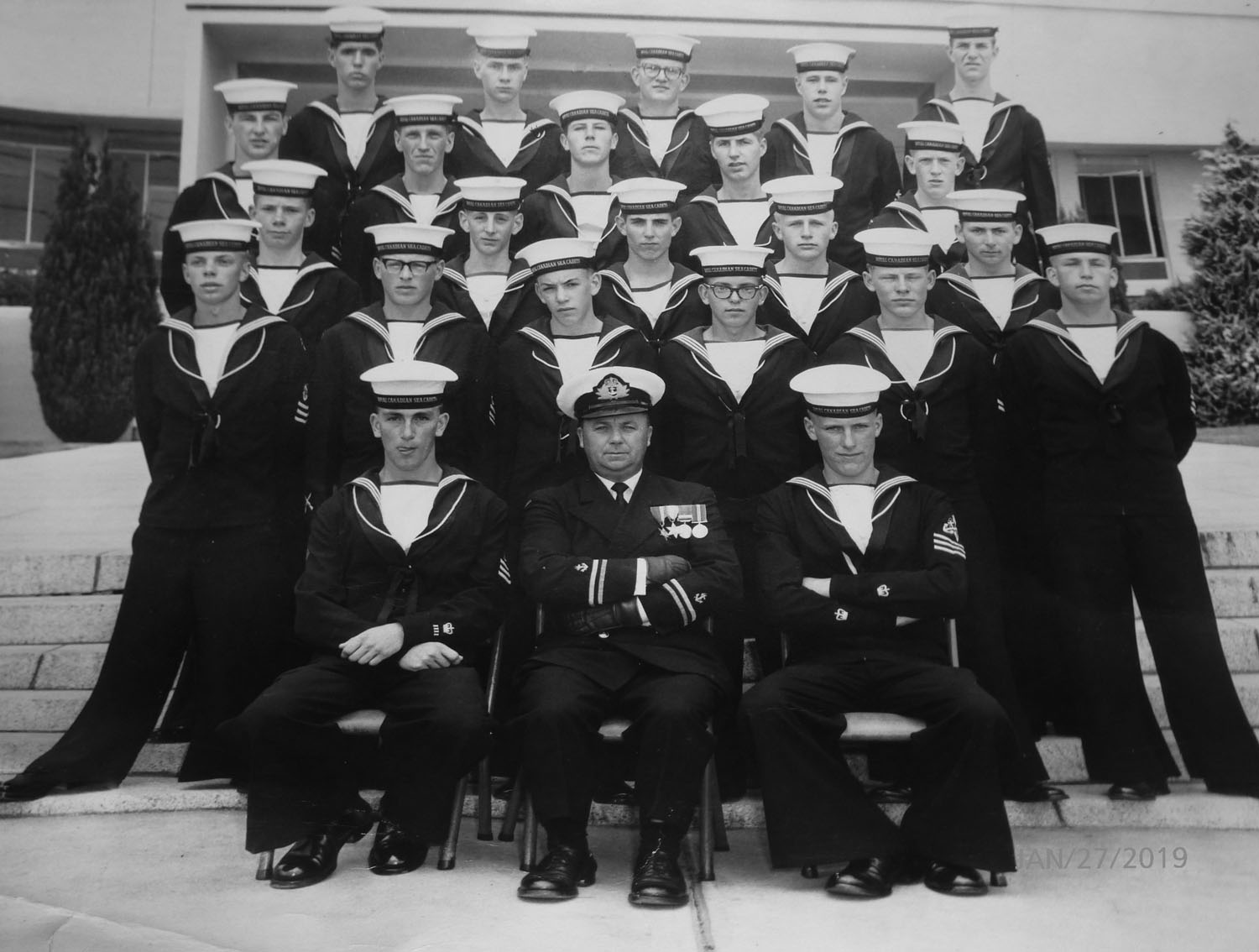 Boatswain Course, Cowichan Division, HMCS Esquimalt, August 1962.
Michael Lowthian 4th row, 3rd from the left.

Winnipeg Free Press, May 13, 1963.
Lieutenant Governor Errick Wills talks to Michael Lowthian
while inspecting guard of honour on the Manitoba Legislature grounds.

Guard, June 1961.


Gun Crew, Beacon Hill Park, Victoria BC, 1962.
Boatswains from first picture training for exibition.

(see comments below)

(see comments below)

(see comments below)
Last 3 pictures: Pictures are from July 1961 at summer camp in HMCS Acadia; sailing in Sidney NS harbour in wooden whaler-–9 man crews. Last photograph shows Cadet Mike Lowthian from Winnipeg. Note: First photo, of the three, was a passing whaler with cadets from Quebec. When passing someone offered them a comment "you are dragging your anchor". Not understanding the comment they raised their centre board and almost immediately capsized. No casualties but all had to go to hospital for a tetanus shot because Sidney harbour was so polluted.