Royal Visit 1967
Submitted by: Bill Sutherland (1950-1979)

On Tuesday, June 6, 1967 (50 years ago), Royal Canadian Sea Cadet Corps John Travers Cornwell VC participated in the Royal visit by Her Royal Highness Princess Alexandra and her husband, The Honourable Angus Ogilvy. RCSCC John Travers Cornwell lead the way, with a 100-man Guard of Honour and Band, in welcoming the Royal couple to Winnipeg.
Government of Manitoba press release for the Manitoba portion (Brandon and Winnipeg) of the 1967 Royal Visit (see page 2).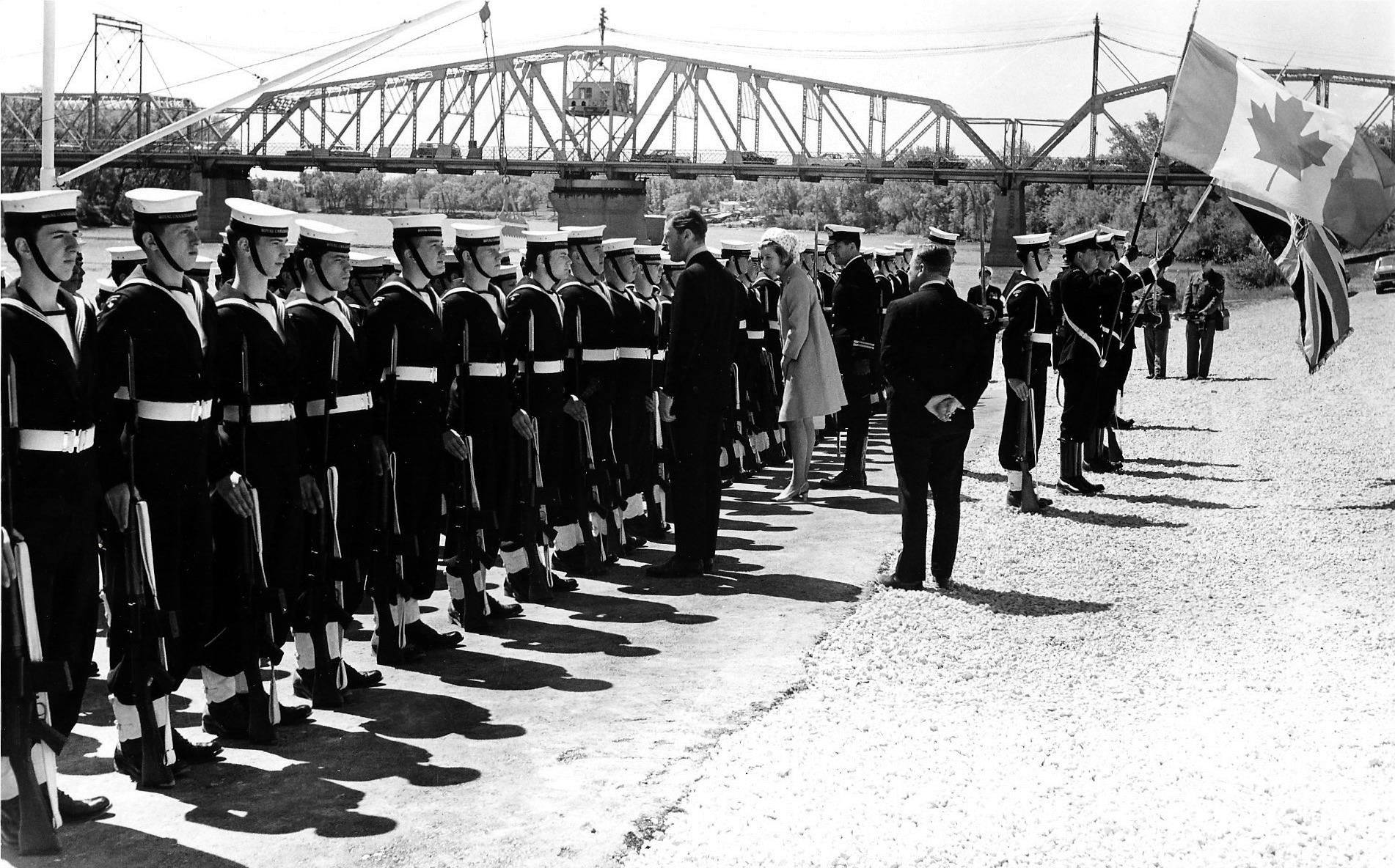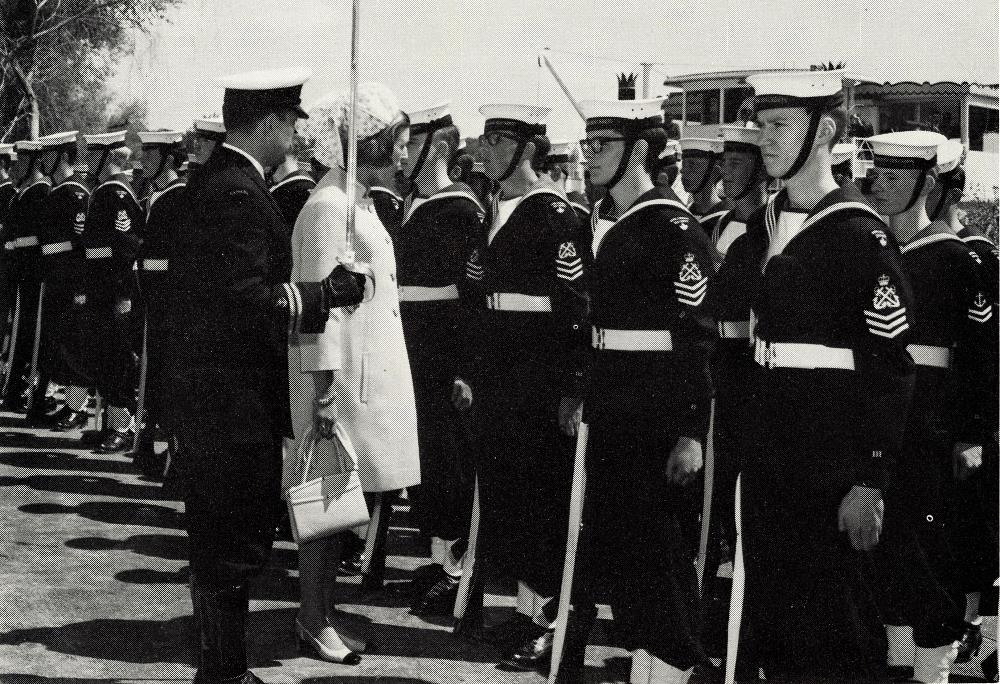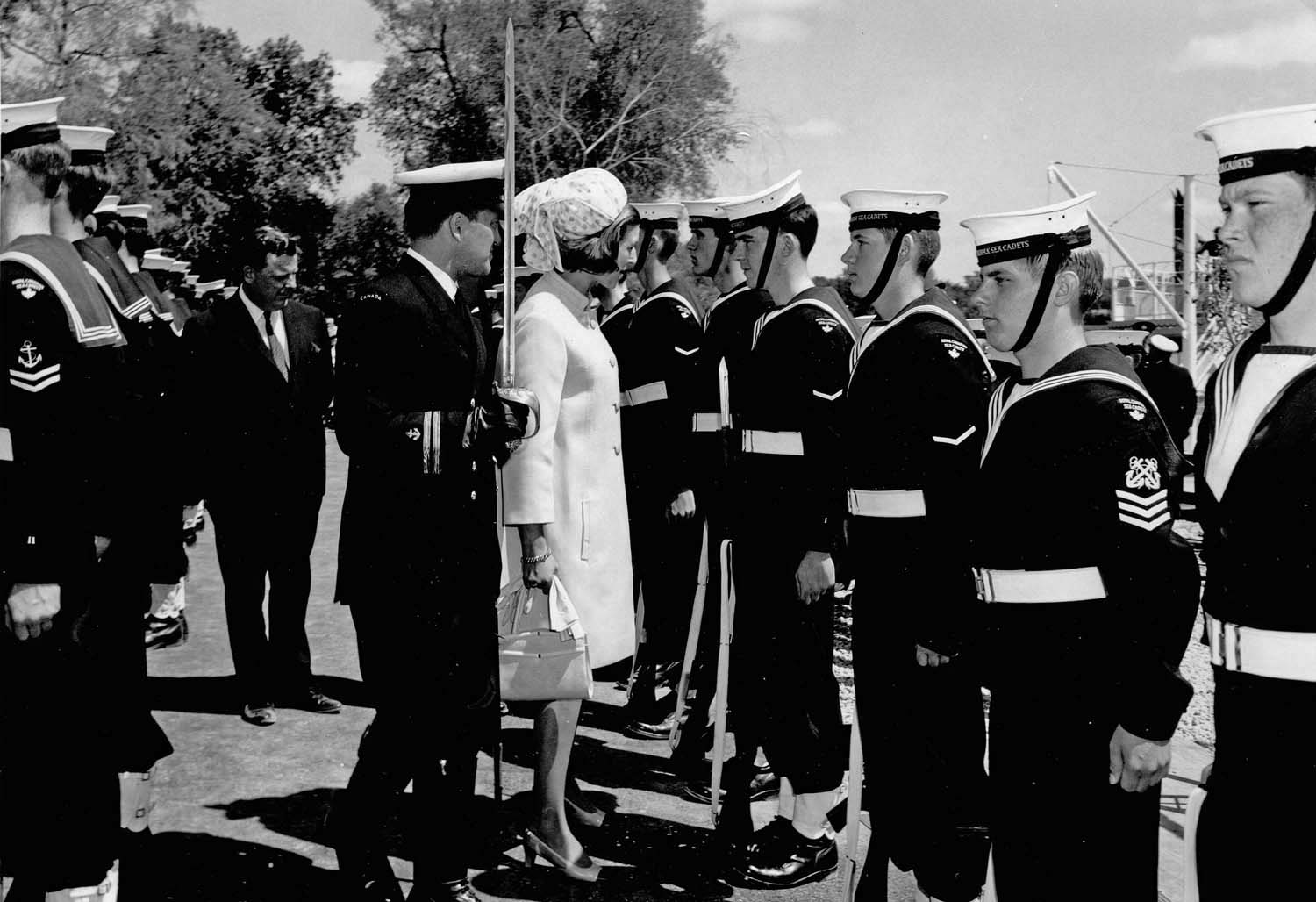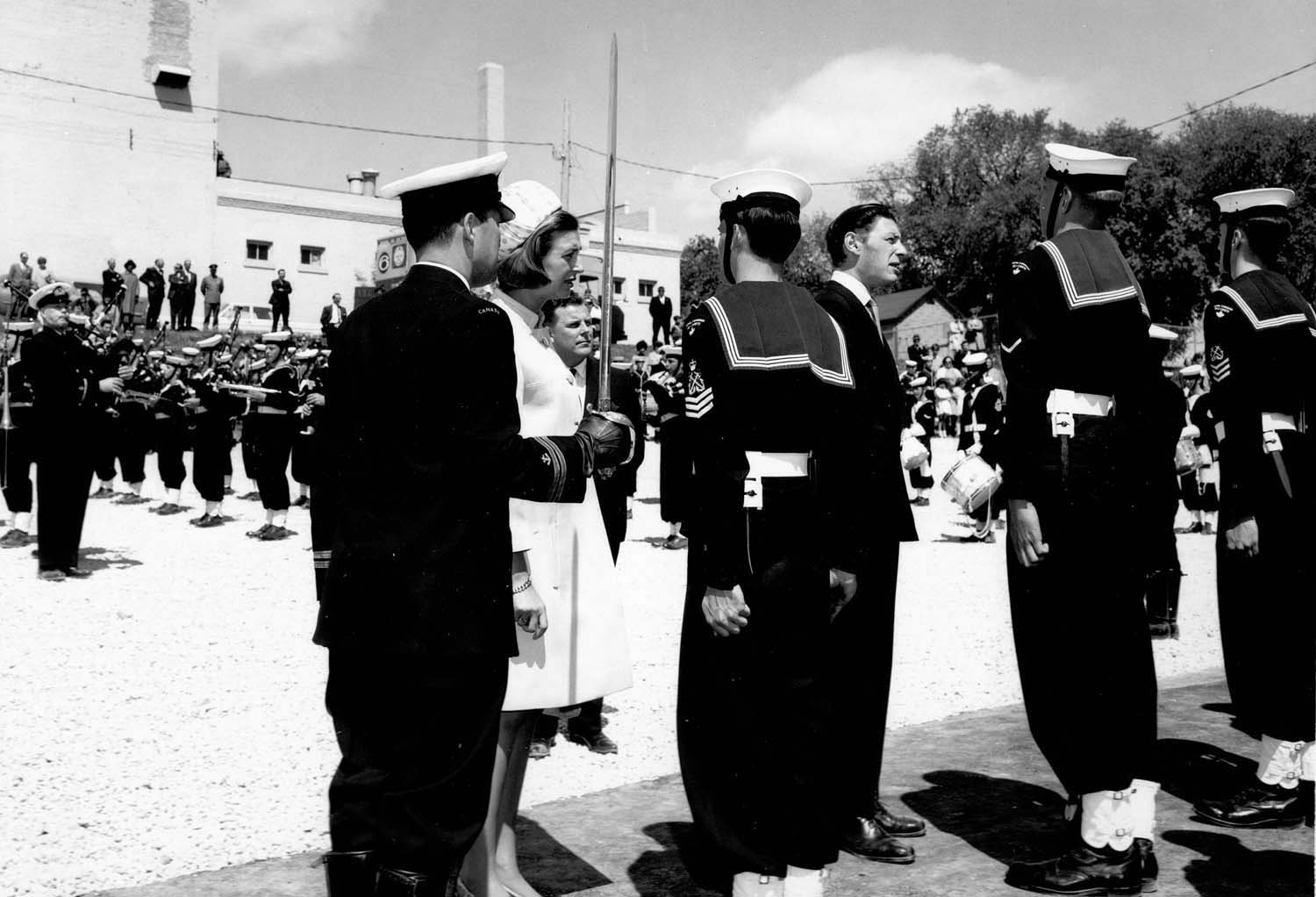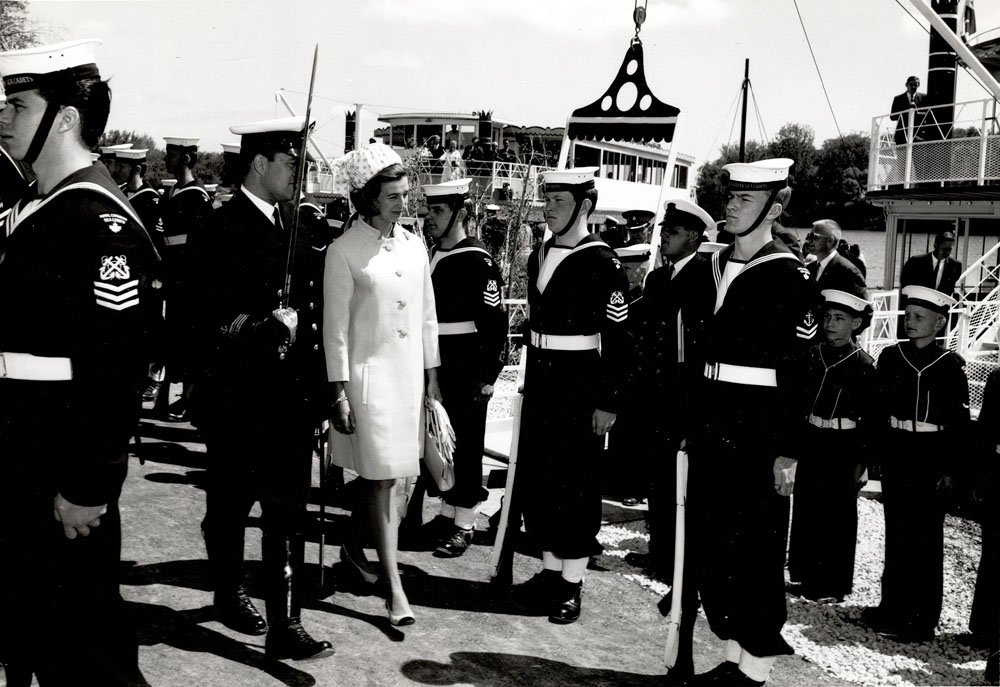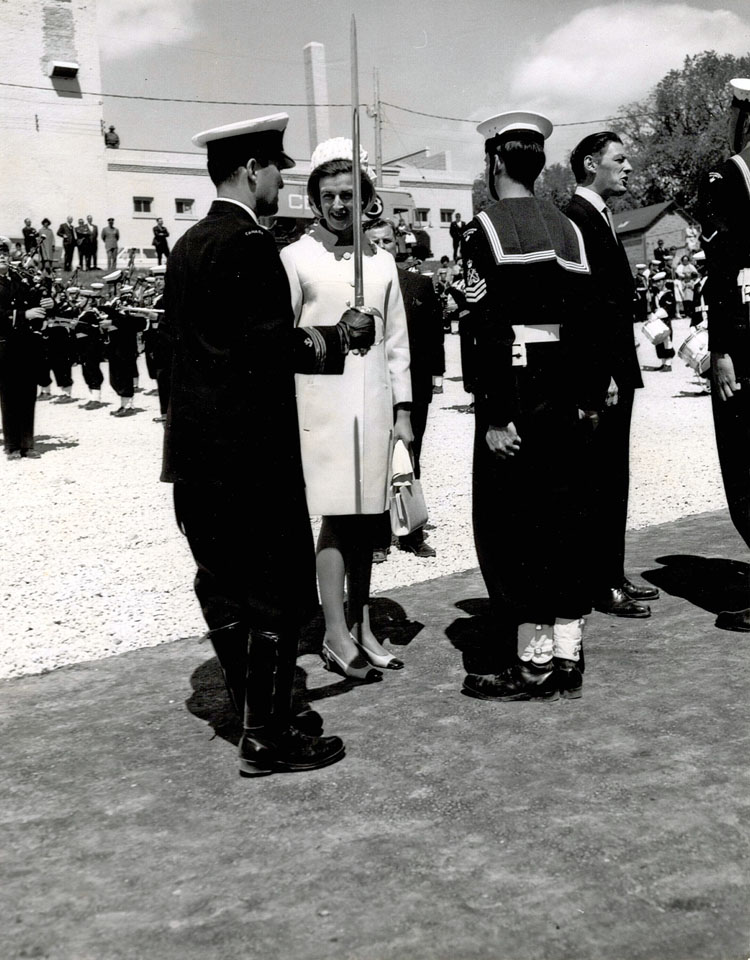 HRH Princess Alexandra and The Hon. Angus Ogilvy inspect the Guard of Honour, under the command of Lt(N) William Sutherland, before boarding the Paddlewheel Queen for a river trip to Kildonan Park.