Photographs from Summer Training Camps
1973
Submitted by: Bill Sutherland (1950-1979)
and Phillip Bingham (1972-1978)

HMCS Quadra, Comox BC
Change of Command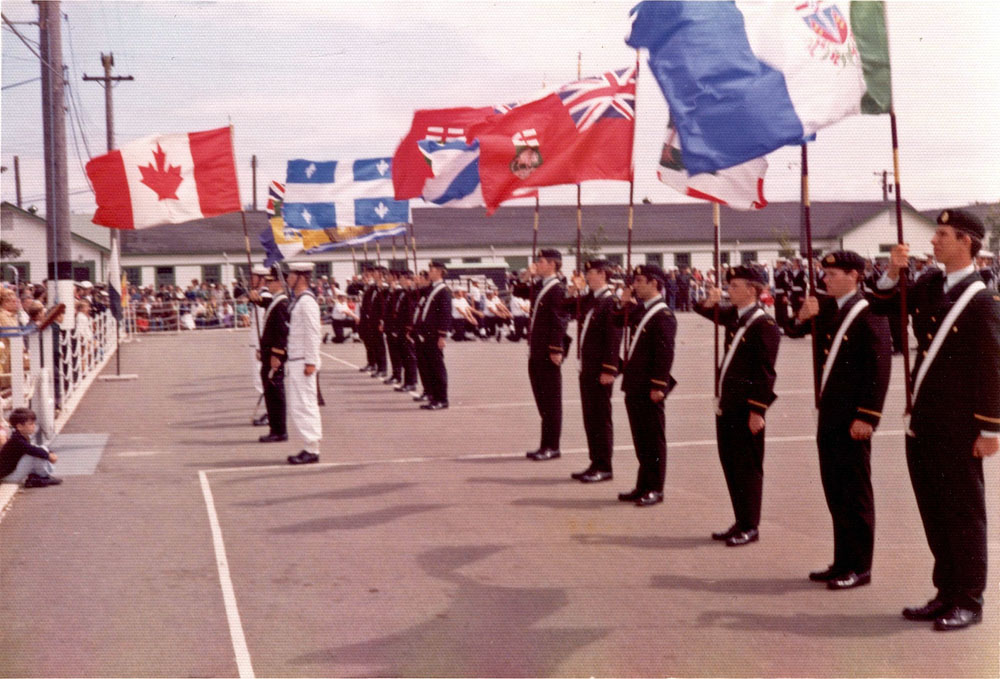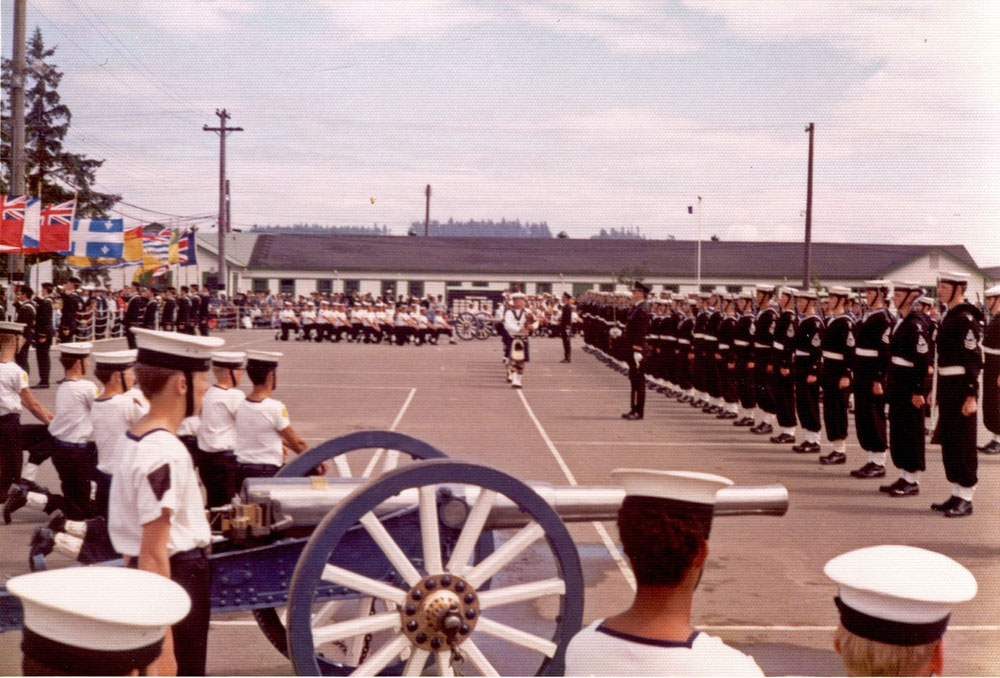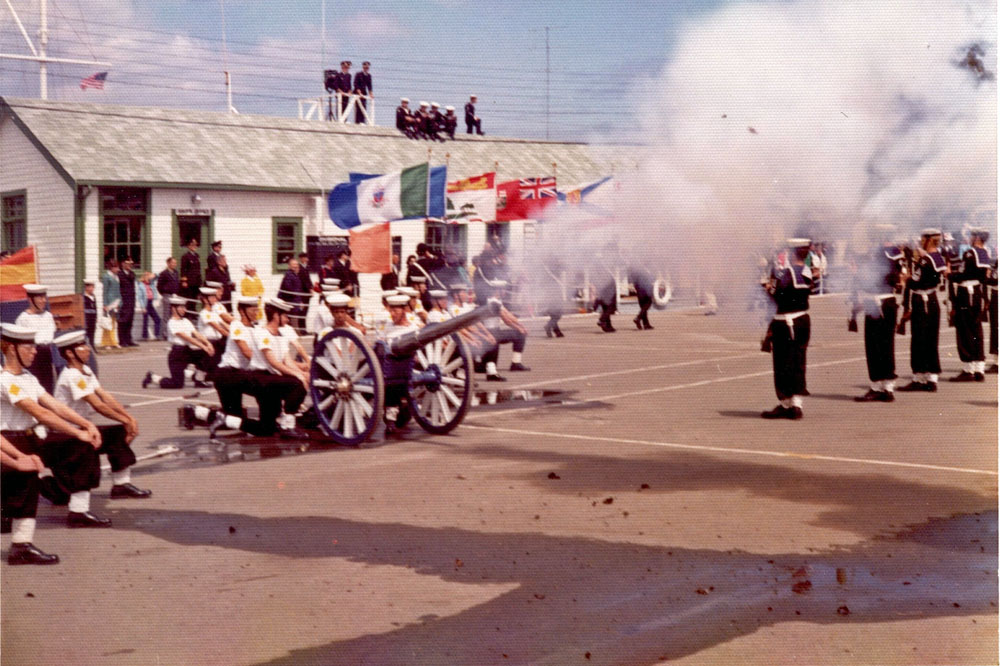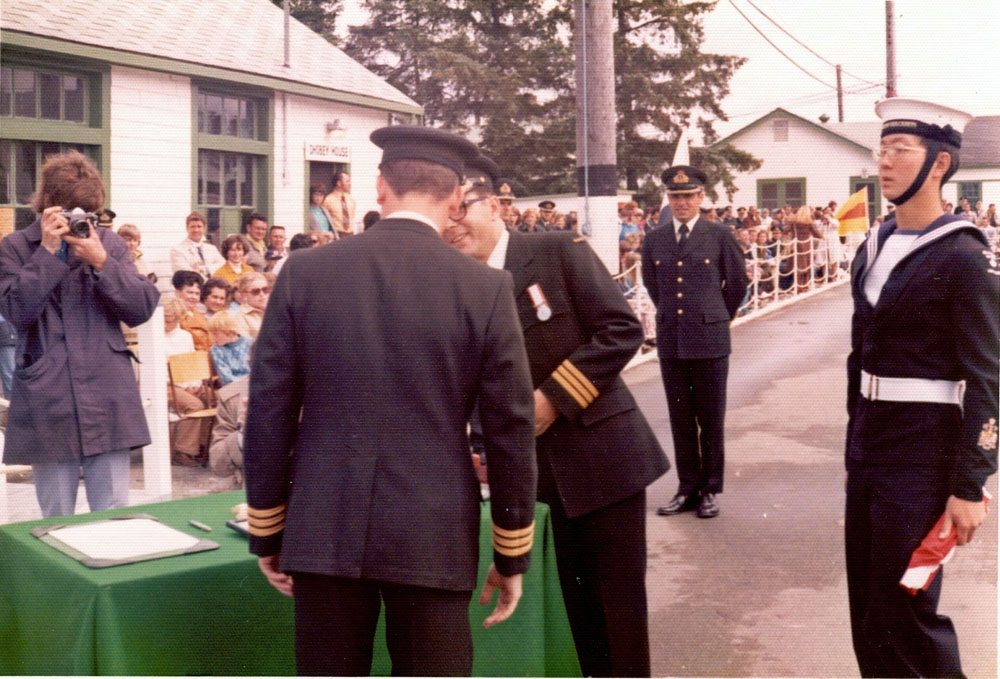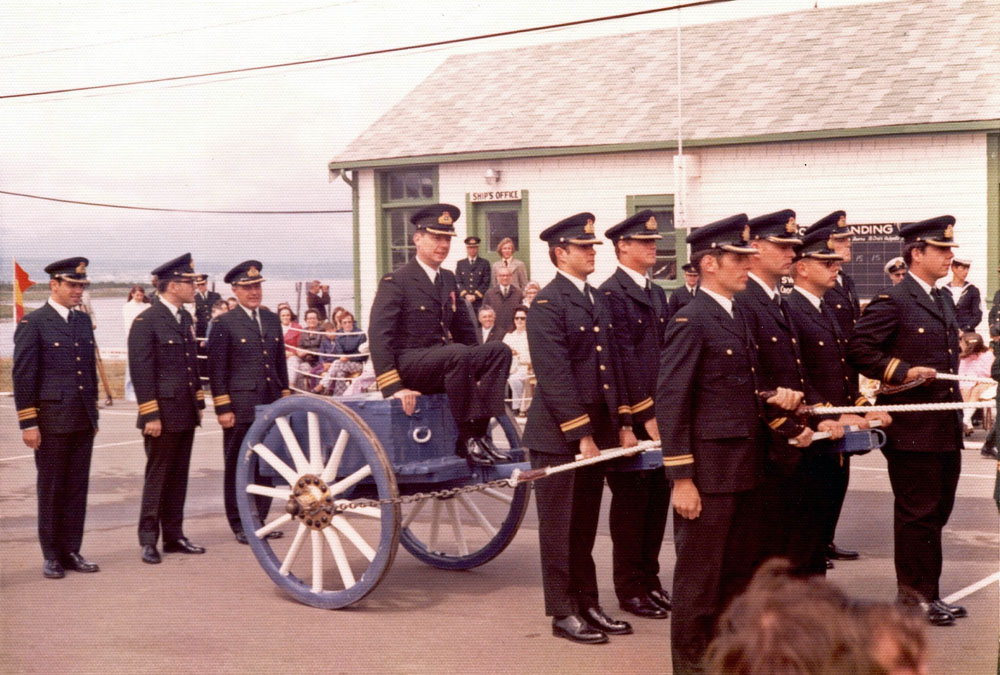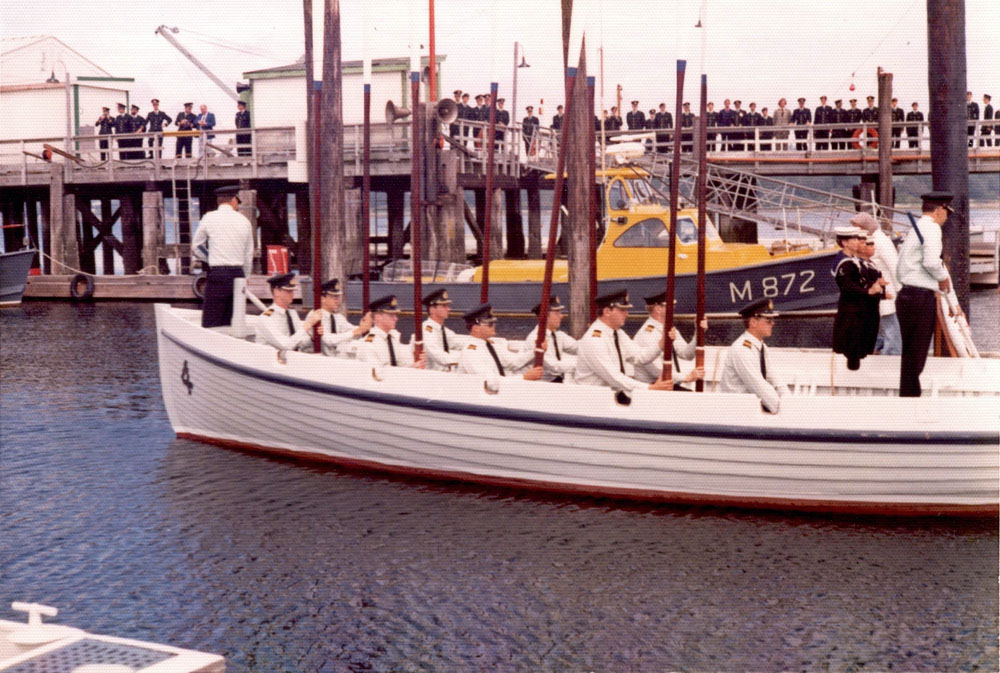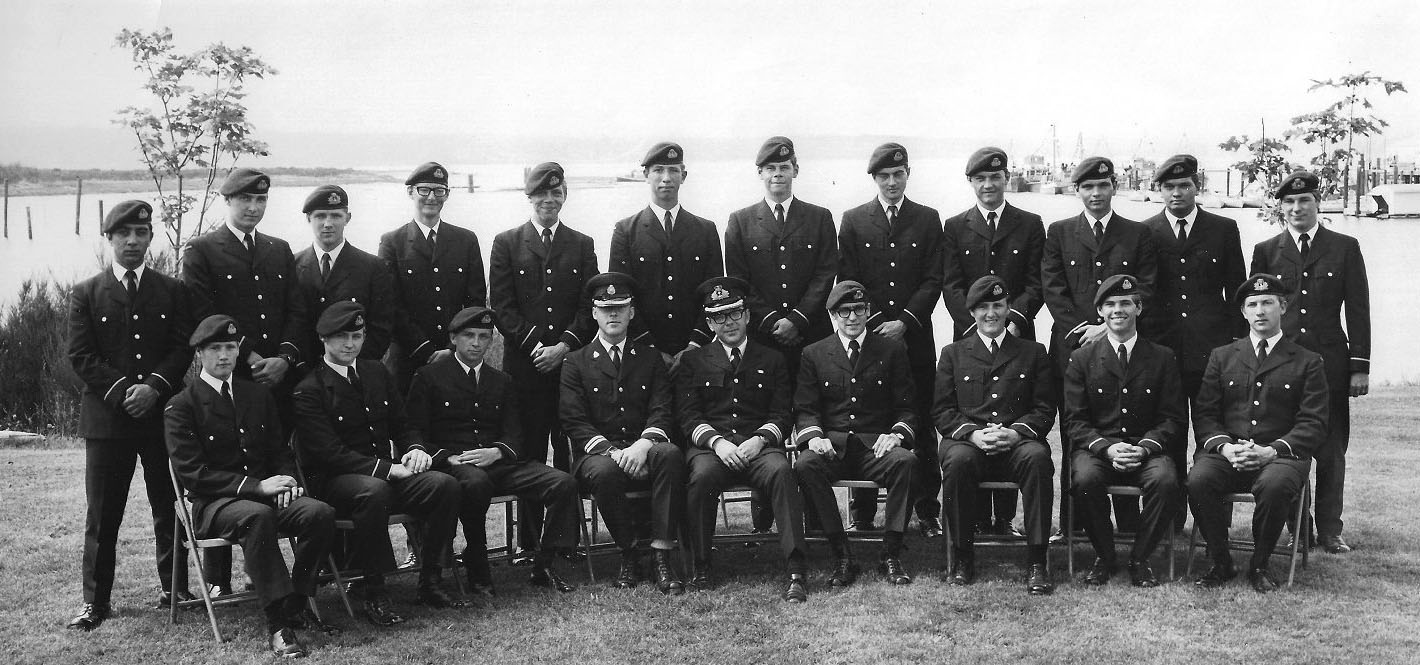 1973 Officer Training, HMCS Quadra
JTC Officers: Front: Bill Ottenbreit (second from left), Bob Web (second from right)
Rear: Rick Hunt (second from Left) & Kerry Knight (seventh from left)
---
RCSCC John Travers Cornwell VC Two Week General Training and Course cadets ready to board their aircraft to HMCS Quadra.
This aircraft makes an unscheduled stop at CFB Edmonton, when issue with one of the propellers is encountered.
The cadets arrive safe in Commox, albeit a day late, after a new aircraft was found.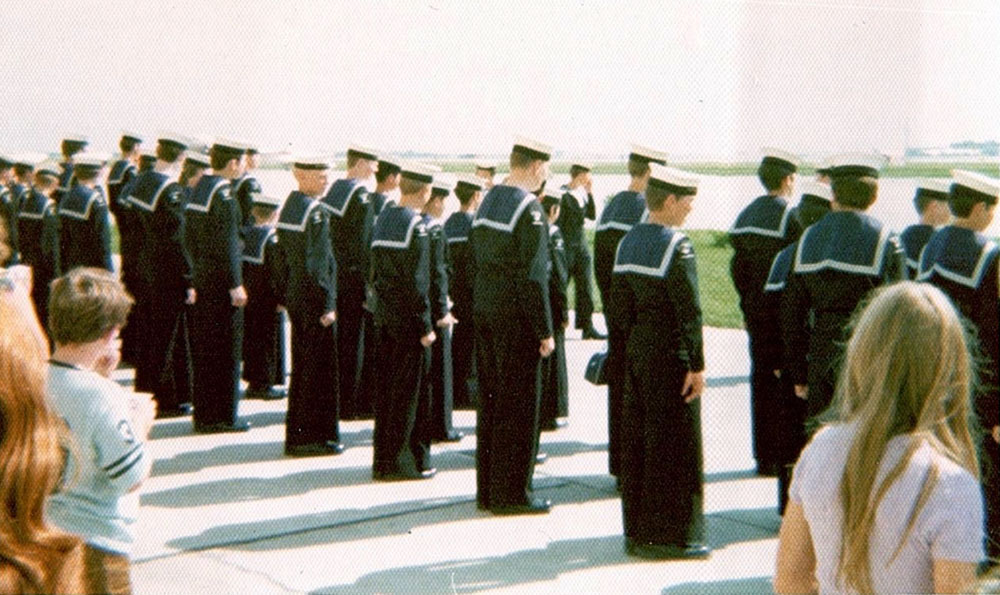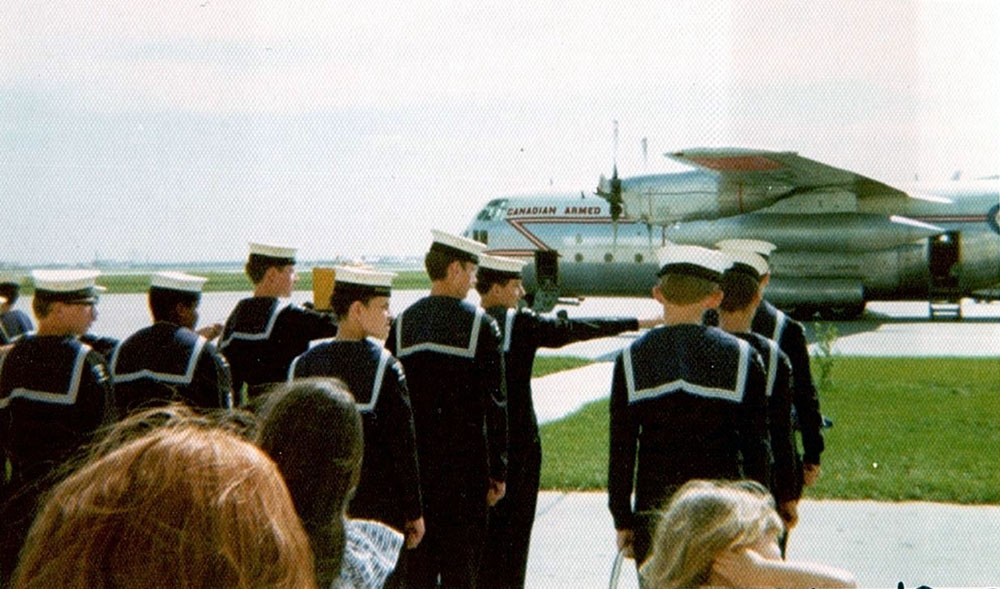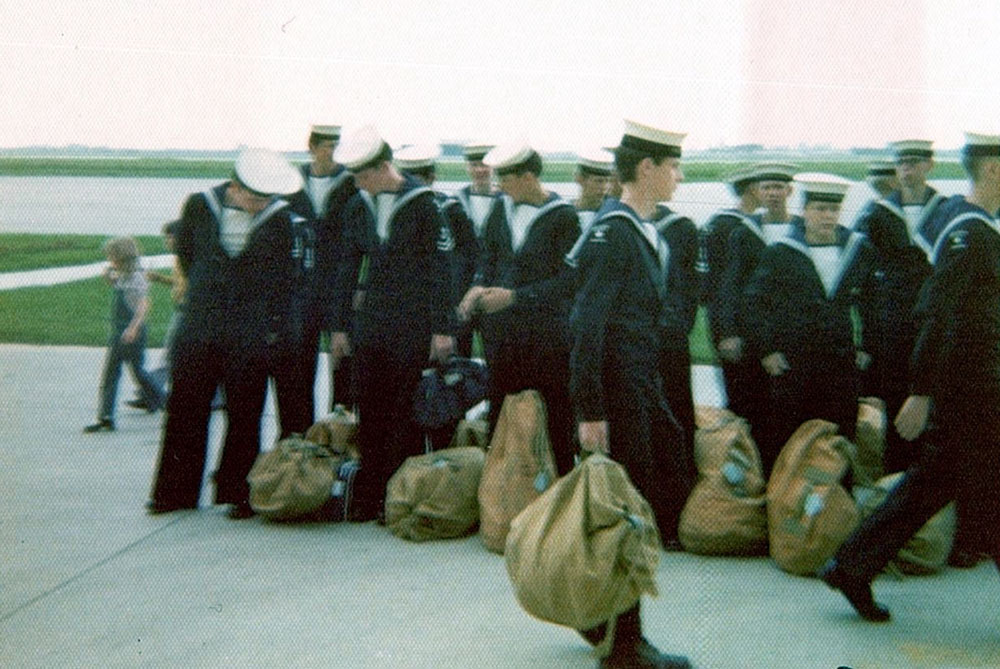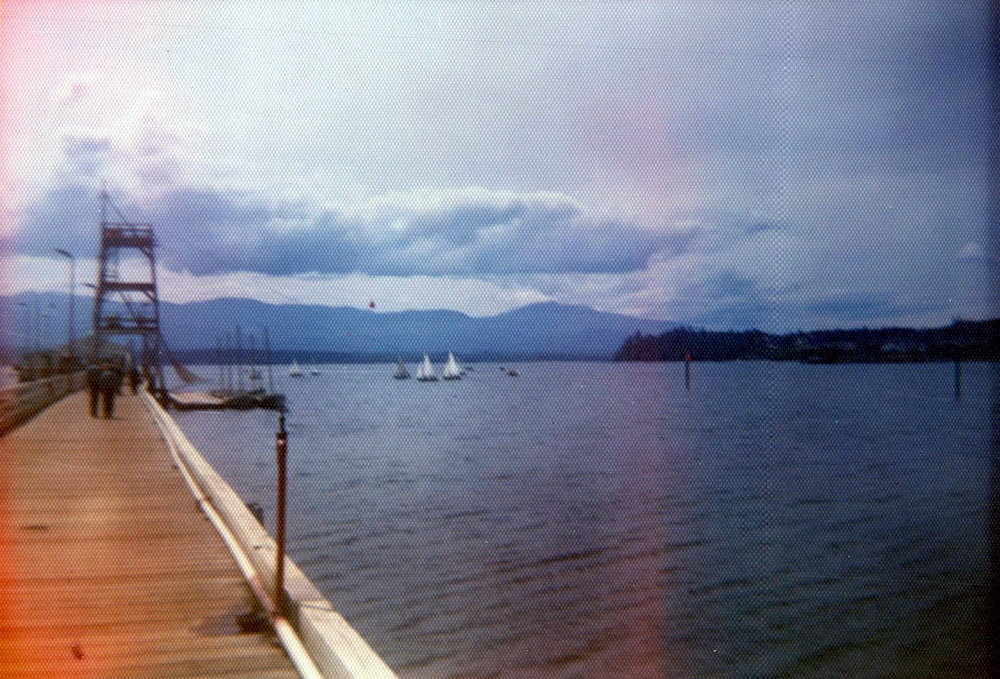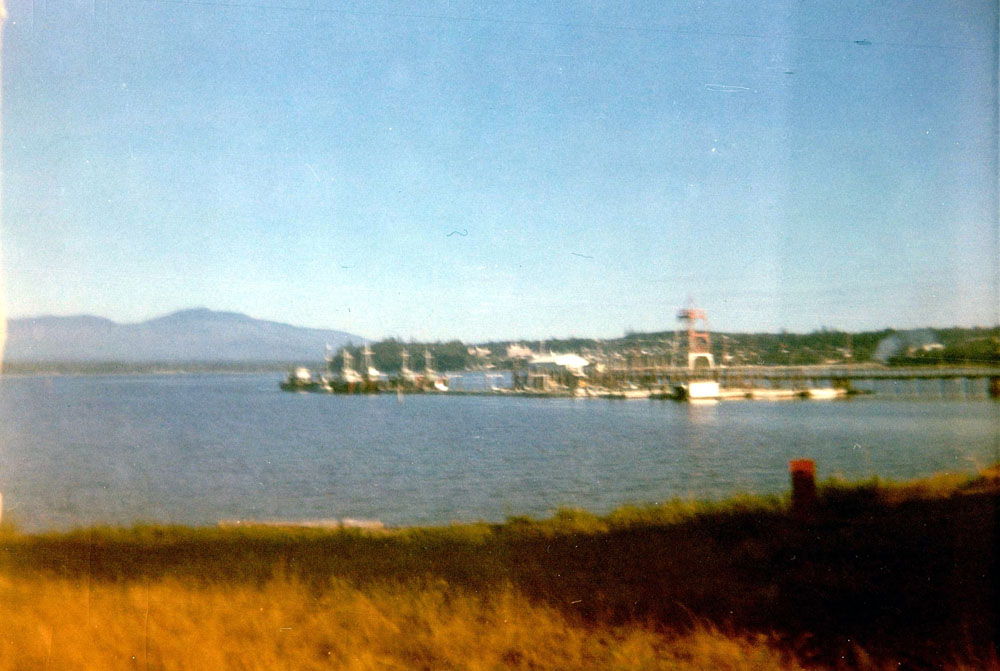 ---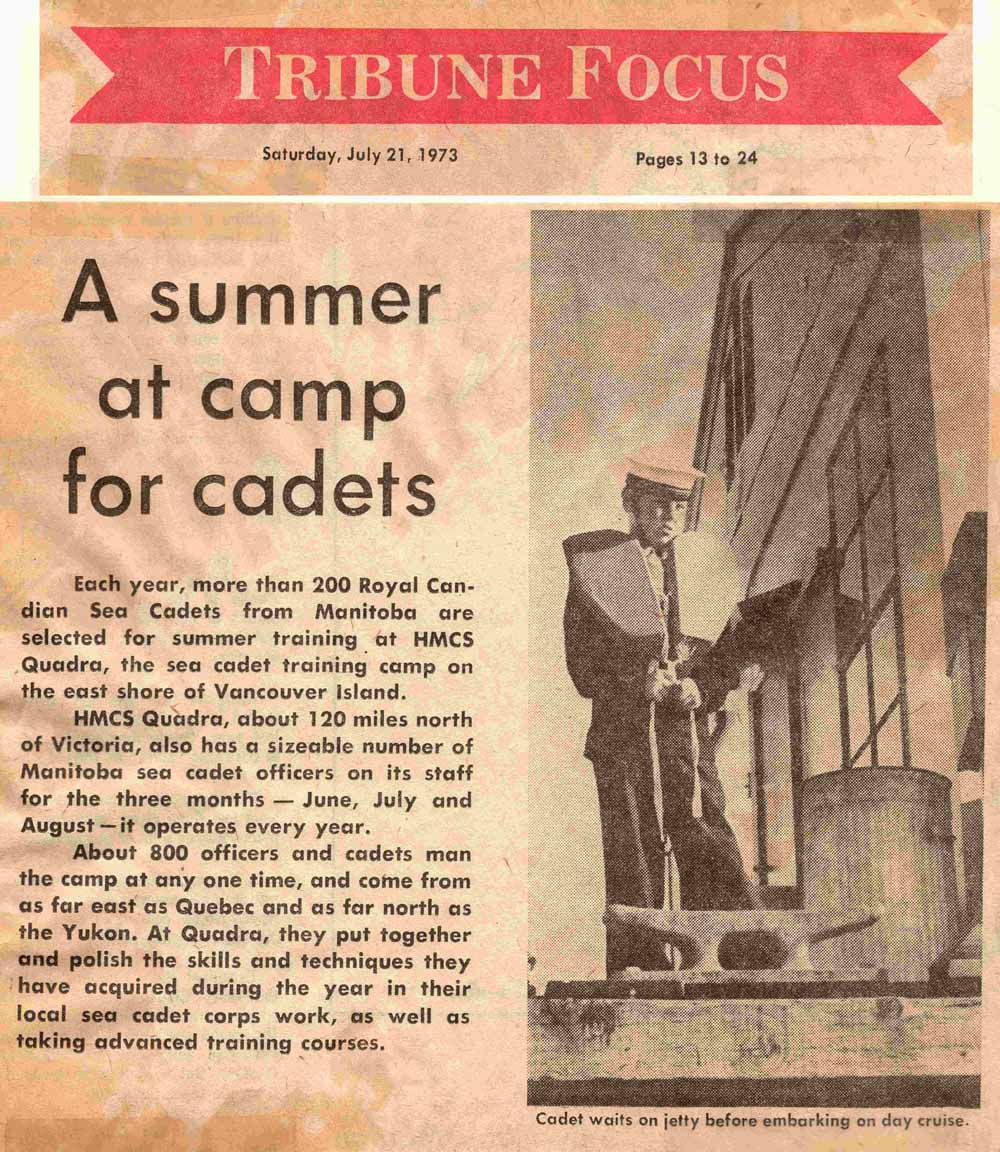 Click on the picture to read the full article from the Winnipeg Tribune.