Photographs from Summer Training Camps
1975
Submitted by: Brad Fry (1967-1975)
and Phillip Bingham (1972-1978)

HMCS Quadra, Comox BC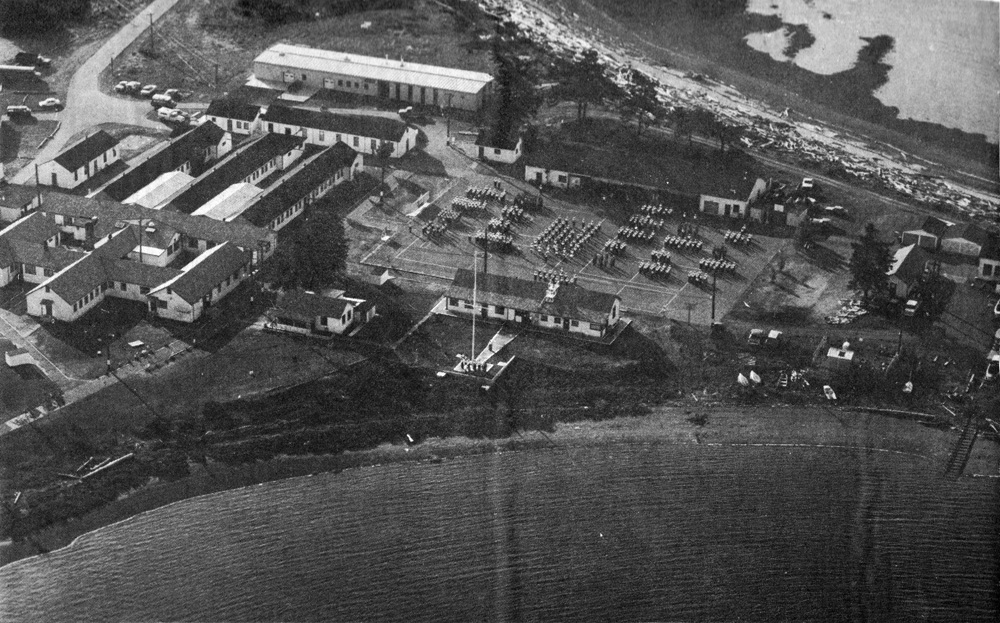 Most of the HMCS Quadra establishment, with the exception of the jetty and the flotilla area and the residential blocks, is show in the above photograph taken from the air one morning recently just as divisions were being held on the parade square. The sweep of the bay is shown and the narrowness of the spit as it widens out to the tongue of land at the end.

Many JTC Officers served on Staff that year. Brad Fry, who provided this picture, is dressed in whites, as he was Boat's Officer that year. Some of the other JTC Officers include: Ted Lofto, Garry Payne, Rick Hunt, Peve Brown, Hugh Walker, Bob Web, Kerry Knight, Rob Ferguson, and probably many more.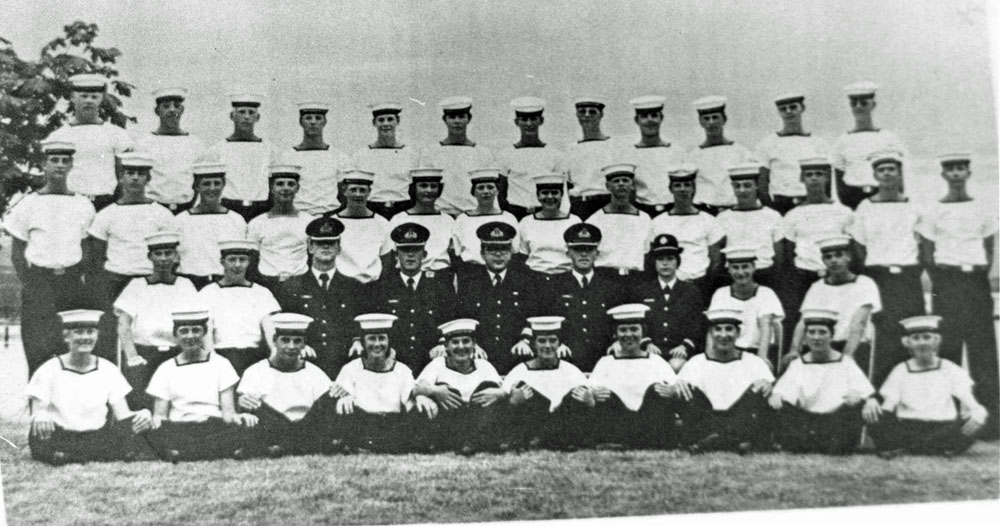 Practical Leadership (PL). There were three Cadets from JTC in the 1975 class of PLs: June Kircaldy (front row, far right), Eric Hulsemann (top row, 3rd from left) and Phillip Bingham (top row, 2nd from right).