1955-1956
H.M.C.S. Quadra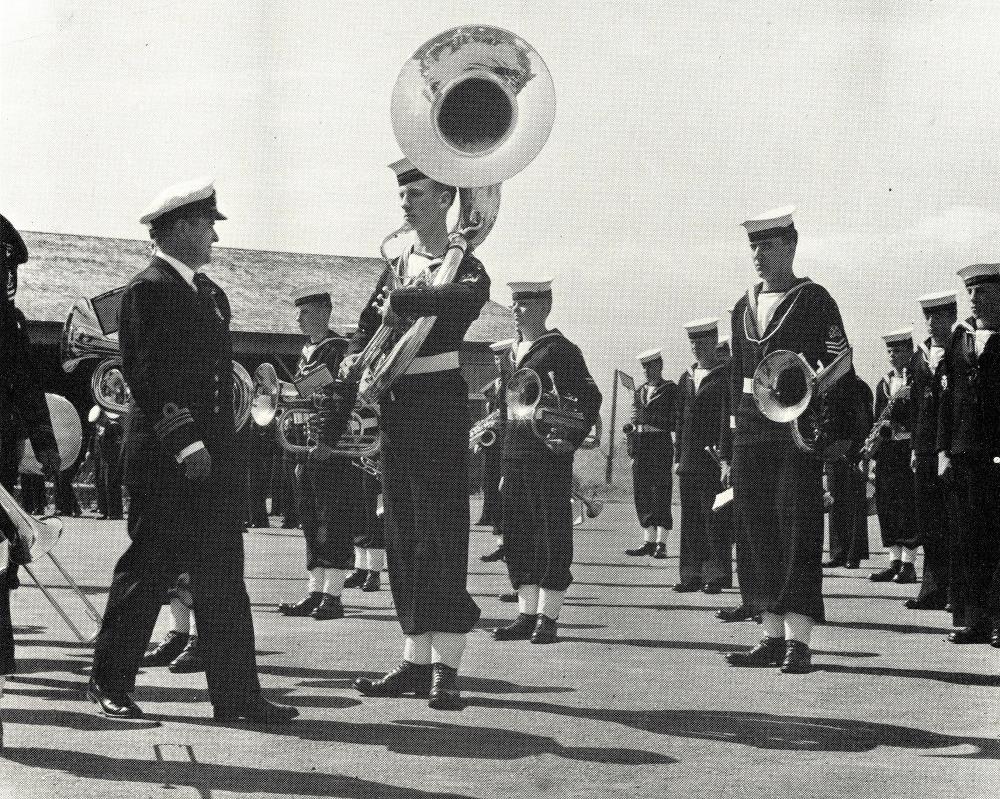 The R.C.S.C.C. John Travers Cornwell V.C. band is shown during the summer camp at H.M.C.S. Quadra at Comox, British Columbia. In the early years of the camp the band participated in the summer training as a unit.
During the period of 1955 and 1956 R.C.S.C.C. John Travers Cornwell V.C. came under the command of Ltd. Cdr. S.J. Perkins. The past commanding officer, Lt. Cdr. T.R. Dancer, who had served the corps for so many years, retired from active duty to take a more involved role in the Navy League.
Under the command of Lt. Cdr. Perkins, the corps continued to flourish as enrolment neared the 300 mark.
In April of 1955 Commodore K.F. Adams, C.D., R.C.N., commanding officer of naval reserve divisions, inspected the corps. In Winnipeg on an annual inspection tour of reserve units, Commodore Adams, voiced his pleasure at the attendance and appearance of the corps. He expressed the hope that such a fine sea cadet organization would guarantee a continued strong reserve unit in Winnipeg.
The corps continued the annual tradition of participation in three public parades a year. The first such parade would be the Battle of Atlantic ceremonies in May while the second parade would be Decoration Day in June. The Trafalgar Day church service and parade in October was the third public appearance.
In February of 1956 nineteen senior members of the corps band combined with the twenty-six man H.M.C.S. Chippawa reserve band on a visit to Fort William, Ontario. The tour was to serve two purposes. In addition to representing the navy at that city's Winter Carnival it was hoped that it would stimulate interest in a band being organized by Port Arthur's H.M.C.S. Griffon.
Photos for this period were kindly provided by Mr. G.A. Moore and Mr. S. Perkins of Winnipeg.
Band 1956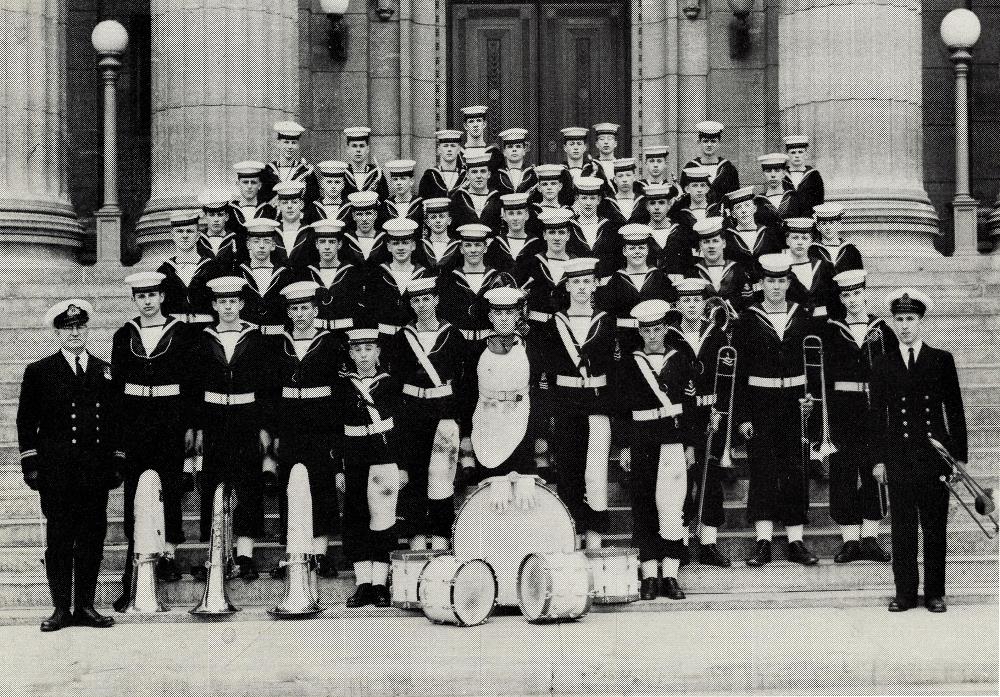 The band, under the command of Lt. E. Rigg and his assistant, Officer Cadet R. Shriber, pose on the steps of the Legislative Buildings.
LCDR. S.J. Perkins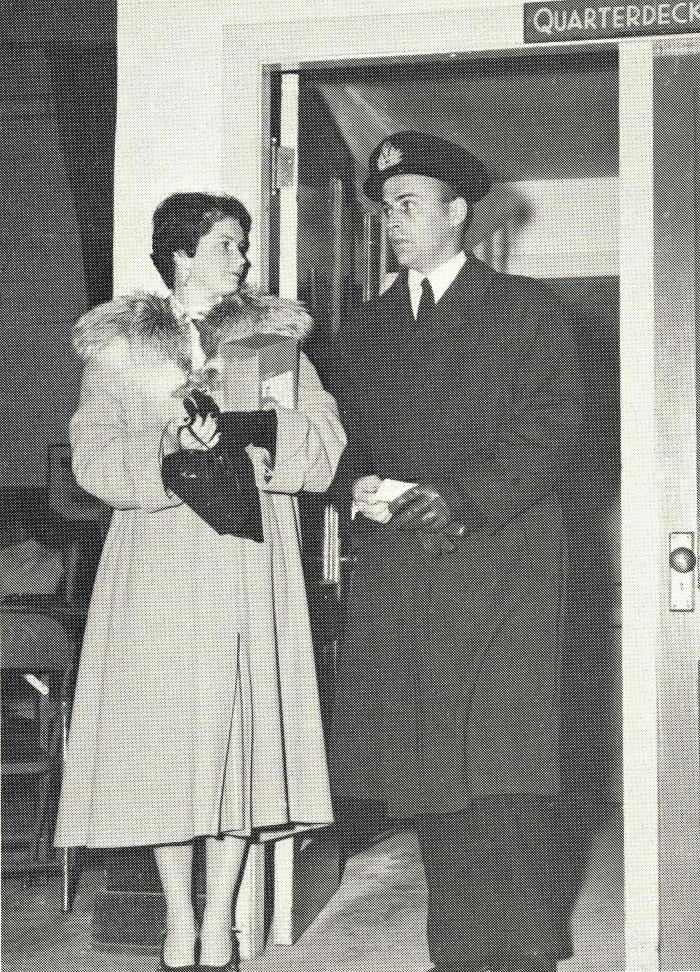 LCdr. S. Perkins and Mrs. Perkins are shown arriving aboard H.M.C.S. Chippawa to attend a corps dance.
Pages 80-81